February 3, 2018
Looks like the Wellington weather we know and love is back from a long holiday! Items for the newsletter have also had an extended break, but now there is sufficient editorial. I hope the newsletter will be a little more frequent from now on, but I have decided it will be by demand only, so please send me any news you would like to share with the community.
Houghton Valley Progressive Association Meeting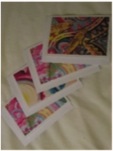 The first meeting for the year is at the hall on Sunday 11 February at 4 pm. Everyone is welcome at our meetings. Or you can just get on the mailing list for agenda and minutes by contacting Ken. Family membership is only $10 a year, and includes a FREE membership gift of hall banner cards … not available at any other outlet!
As part of the build up to Local Food Week (see below) if you have any garden or harvest surplus, maybe you would like to bring it along to the meeting to share with others.
Neighbours' Day March 25 – 26, 2018

Anyone out there interested in fronting an event? There is a website with resources  at http://neighboursdayaotearoa.org/ (link not current) and a workshop for interested organisers on Thursday 8 February 3 – 5 pm, Thistle Hall, Corner Cuba and Arthur Streets. This is an interactive workshop facilitated by Cissy and Sam your NDA Coordinators. For more info or to register please email them.
Local Food Week March 19 – 25, 2018

This is a week celebrating all that is happening around community food projects: local food, food waste, food distribution, good food business, school programmes, community gardens and more. The week also coincides with Neighbours' Day, so it could be an opportunity to combine the two.
"It would be great to have you and your organisation as part of the week celebrating all the great things that are happening in our food community. I am sending the dates out now to give you a heads up, it would be great if you could put it in your calendar and start planning if you want to be involved as the beginning of the year generally races by and we will need a confirmed event early February." Donna Wilson WCC

Any ideas as to what could be done? I will feature local food in the next few newsletters, to whet your appetite as it were.
Development at Lyall Bay
The Kilbirnie-Rongotai-Lyall Bay Residents' Association have been in consultation with the Council over carparking developments in the bay. The result of consultation on the re-development of Surfers' Corner has found:
75% of all respondents preferred the new carpark with 26 spaces as proposed. The Council will progress with this option;
10% of respondents preferred a smaller carpark with 14 spaces;
15% of respondents did not want a new carpark.
The closer respondents lived to Lyall Bay the more they wanted additional parking. The only groups that did not prefer Option 1 lived outside of Wellington.
Among those who responded, the main reason for visiting Lyall Bay was surfing, followed by walking the dog and going for a walk. A smaller number of people who responded were visiting to get something to eat and drink or go for a swim. Option 1 was preferred amongst all of these user groups.
(187 recipients, 99 opens)