March 2, 2018
The picture above shows dolphins sporting in Houghton Bay a couple of weeks ago. We are so lucky to have both bush and sea right at our doorstep! Photo by Jan Vorster.
Predator Free Houghton Valley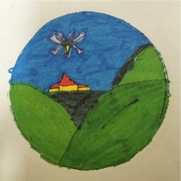 Houghton Valley is joining the crusade to rid the country of rats, stoats, possums and their fellow destructive predators by 2050.
DOC estimates that 25 million birds are killed each year by rats, stoats, possums, ferrets, weasels and feral cats, and it costs the country more than $70 million to manage these predators. Predator Free New Zealand, an independent trust, is leading a campaign for trapping in urban environments.
Predator Free Houghton Valley is supplying free traps to residents to help with catching small predators. All they ask in return is that you keep your traps regularly baited and report any catches that you make. This will provide them with the information required to gauge the effectiveness of the campaign and their progress to being predator free.
One in five households is a minimum to provide coverage to the area. So far there are 30 traps in Houghton Valley, about one half to one third of what is ultimately needed.
If you're interested in joining the campaign, PFHV will gladly supply you with the following equipment and instructions to start trapping in your backyard:
Victor Trap – passed international standards for humaneness of kill traps for killing stoats and rats.
Wooden Tunnel – the tunnel is provided to orientate the animal relative to the trap inside and to protect pets, children and non-target species from the trap.
For more information visit the PFHV Facebook Page page (link not current), or visit Predator Free Wellington.
What is that weed?
Over the last couple of years a weed has invaded Houghton Valley and the rest of Wellington, going by the name of asthma weed, due to its asthmatic effect on people. It has been known to cause skin rashes.
It goes by the latin name of Parietaria judaica L, and is also known as Pellitory-of-the-wall. It comes from Northern Africa and Southern Europe. It grows everywhere, liking sun, shade, dry and damp. However it seems to prefer less cultivated areas such as coastal cliffs, roadsides and waste areas. It grows well in cracks in concrete and rocks. So maybe we need to increase the nutrient value of our gardens to discourage it!
Wellington Regional Land Transportation Plan
The Regional Transport Committee  is currently undertaking a mid-term review of the Wellington Regional Land Transport Plan (RLTP).
The RLTP sets out the direction for the region's land transport network over the next 10 – 30 years, and a programme of transport activities proposed for funding from 2015 – 21.
The purpose of the mid-term review is to make sure that the RLTP still meets our region's needs for the next three years (2018 – 21). The main focus of the review is on the regional programme of activities.
As part of the mid-term review they are carrying out public consultation. They would like to know which of the significant transport projects in the draft plan you feel should be our top priorities. These are projects with a total cost of more than $5 million that are regionally and/or inter-regionally significant. Your feedback will help the Regional Transport Committee to finalise the priority order of these activities.
You can find more information about the project, the scope of the consultation and how to make a submission on the Greater Wellington website. http://www.gw.govt.nz/rltplan/ (link not current)
Consultation closes at 5 pm on Monday 12 March 2018.
The Development at No. 215 Houghton Bay Road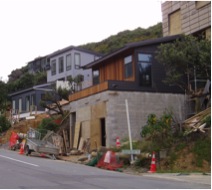 The Council has received a change of condition application for the development; for changes to wording of conditions of the subdivision consent to allow for the intended staging of the development. The Council's reference number for this application is SR No. 404646. If you are a concerned neighbour and would like to know more about this application, contact a Planning Technician on 801-3590. Maybe you might like to report back what the changes are.
(183 recipients, 92 opens)