February 9, 2018
I wasn't intending to do another newsletter quite so soon, but there are some events hosted by the Wellington Southern Bay Historical Society as part of the Island Bay Festival next week that you may be interested in. Learning about the history of where you live is a good way of feeling that you belong.
A Day in the Bay – Sunday February 11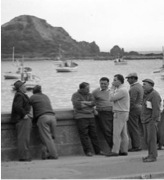 The Historical Society will have specially illuminated historical displays, maps and photographs of Wellington's Southern Bays available to view in the Island Bay Surf Club Hall from 10 am to 4 pm, as part of the Day in the Bay gathering at Shorland Park. From there you can also view the Blessing of the Boats, or enjoy a seat and ice cold drinking water.
Southern Bays Historical Society Open Day – Friday February 16
The Wellington Southern Bays Historical Society is holding an Open Day at the Island Bay Community Centre, 137 The Parade, from 10 am – 2 pm. They have a large collection of historical displays, photographs and folders, including Houghton Bay.
Our Island Bay, Our History – Saturday February 17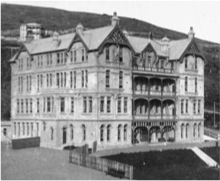 Colin Feslier will give a talk on the history of Island Bay with displays and photographs, with some reference to Houghton Bay as well. It will be at the Island Bay Community Centre from 3 – 4 pm.
For more details and the Society's full Festival programme, contact Marion Findlay.
Houghton Valley's History 
If you are interested in Houghton Valley's history, check out the photos, stories, maps and more on the Houghton Valley website history page: http://www.houghtonvalley.org.nz/remembering/HV_remembering.html
(186 recipients, 89 opens)